UK's Net-Zero Strategy: Neutral thoughts on the road to carbon neutralisation?
The UK Government announced on the 19th October its long-awaited strategy to achieve a net-zero economy by 2050 in accordance to its commitments to the Paris Climate Agreement.
AqualisBraemar LOC Group (ABL Group) Global Managing Director for Renewables, Will Cleverly, shares some initial thoughts on what we can see from the strategy and how it could have gone further.
---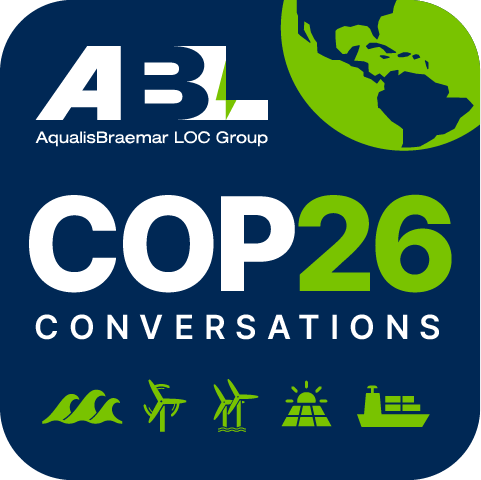 Now on the final furlong to COP26, we were pleased to hear the governments "net zero strategy" – an important aim at a crucial time, but that said, we are slightly disappointed by the lack of ambition, questionable focus, and a few omissions.
While the 40GW of offshore wind by 2030 is an impressive headline grabbing number, there are a number of factors that don't add up.
It would still put the UK on target to missing it's 2035 targets for reducing CO2; a recent studies state we would need 112GW by 2030
SOWEC recently calculated that the UK would need 15 new fabrication facilities to achieve the required 60% local content levels out of the current targets. We would warmly welcome this outcome, but a lot more support and funding is required if the facilities are to be built and operational in the next 8 years.
Serious consenting issues are impacting projects getting off the ground. Vattenfall's twin Norfolk Vanguard and Norfolk Boreas projects of 1.8GW each are still unconsented, at the time of writing, after the consent was squashed last year.
Fundamentally, there are two problems which will leave us disappointed, firstly the 40GW target is not enough if we want to be on target to fully decarbonise our electricity generation capacity by 2035, but worse, the 40GW target by 2030 is unlikely to be met if we cannot get enough capacity online in time or ensure we have the supply chain to build it out.
Similarly, the target of only 1GW of floating wind risks wasting a huge opportunity. ABL are proud to be supporting a number of floating wind farms in development around the UK, and this tiny target belittles the enthusiasm and potential of the sector.
There is even less focus on floating solar, which receives little attention in the strategy. There are great benefits to potentially reap from floating solar, taking one of the lowest cost energy resources offshore, and mitigating the issue of occupying large areas of sought-after land-space. Floating solar also has proven to integrate well in renewable clusters, bolstering clean-energy generation from existing infrastructures, and is already at GW scale elsewhere in the world. If we want to continue to place the UK as an innovative leader in global renewable energy, surely we should be accelerating development in both floating wind and solar.
As an engineer, I am also conscious of my own bias towards the 'sexy' projects – electric vehicles, grand infrastructure projects, hectares of new forests. But it is a constant focus on the mundane that will allow us to keep to 1.5 degrees. Bill Gates tells us to always ask the simple and oft-unanswered question "what's your plan for cement?", when faced with complex new environmental policy. The net zero strategy doesn't really touch on the greening of cement, steel or plastic (together 31% of greenhouse gas emissions), and is silent on politically-toxic topics such as reduction in air travel or meat consumption. A focus on CCUS and Blue Hydrogen is also counter to current scientific opinion on the best uses of funds for a net zero aim.
Nonetheless, I am pleased the UK has a target, and that the conversation is happening. At ABL we are proud to be working on renewable energy projects that will move the dial towards net zero, and are ready to support private and public organisations in their pursuit of the same goal. The signs are increasingly positive, with more and more multi-national collaborative R&D initiatives, pooling the best knowledge from international markets to engineer the most cost-effective and scalable solutions, not just for the UK, but for our world.