ABL Group joins UN Global Compact Network UK
AqualisBraemar LOC Group (ABL Group) – the energy and marine consultants – reinforces its support for the UN Global Compact and its principles in becoming a member of the UN Global Compact Network UK.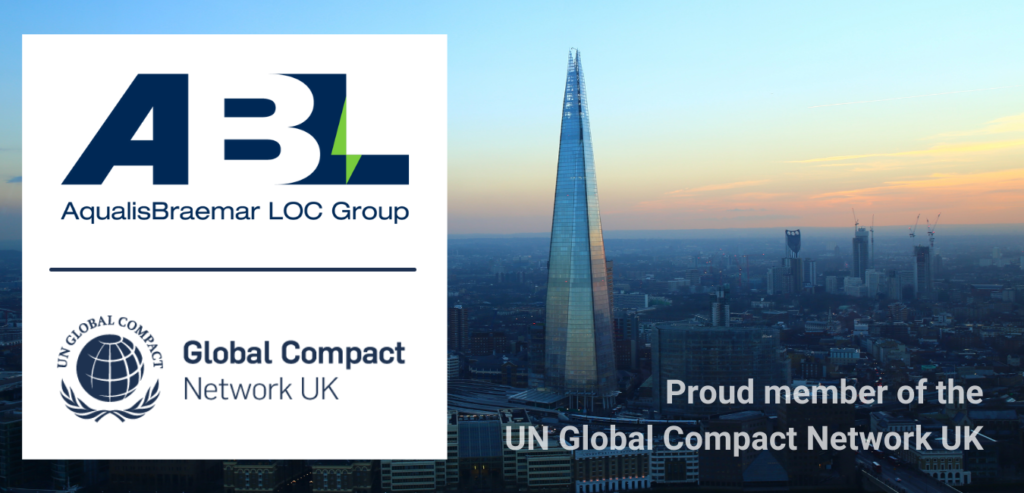 ABL Group, encompassing the group's 7 company brands: AqualisBraemar LOC (ABL), OWC, Longitude Engineering, Innosea, East Point Geo, JLA and ABL Yachts – became a signatory to the UN Global Compact in 2020, joining thousands of other companies globally in committing to take responsible business action for a more equitable society.
The UN Global Compact is a call to companies everywhere to align their operations and strategies with ten universally accepted principles in the areas of human rights, labour, environment, and anti-corruption, and to take action in support of UN goals and issues embodied in the Sustainable Development Goals (SDGs).
David Wells, CEO of ABL Group, comments: "Joining the UK local network in our first year as a UN Global Compact signatory, confirms our commitment to this initiative and to taking responsible action to drive tangible change.
"This call to action fully aligns with our own group's values – one such being a commitment to shaping a better future by driving sustainable outcomes."
Launched in 2000, the UN Global Compact is the largest corporate sustainability initiative in the world, with more than 12,000 companies and 3,500 non-business signatories based in over 160 countries, and 69 Local Networks. ABL Group is also a member of the UN Global Compact Norge – the Norwegian network.