ABL Group ASA ("ABL Group") has entered into an agreement with a subsidiary of Akastor ASA ("Akastor") to acquire 100 percent of the shares in multi-disciplinary engineering consultancy and software company AGR AS ("AGR"). The acquisition will bolster ABL Group's offering within well and reservoir consultancy, enhance the group's position supporting operators' digitalisation and decarbonisation plans, and expand its opex-driven offshore energy exposure.
HIGHLIGHTS
Accretive acquisition with strong industrial rationale.
Consolidating well and reservoir services with globally recognised brand.
High-end resource solutions platform positioned for growth in offshore wind.
Additional capability and track record in CCUS and energy transition solutions.
Strengthens ABL Group's software and digitalisation offering with fully commercialised platform.
The transaction will be funded through existing cash and issuance of consideration shares.
Shareholders representing approximately 40% of ABL Group shares have undertaken to support the transaction by voting in favour at the EGM.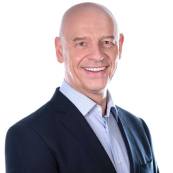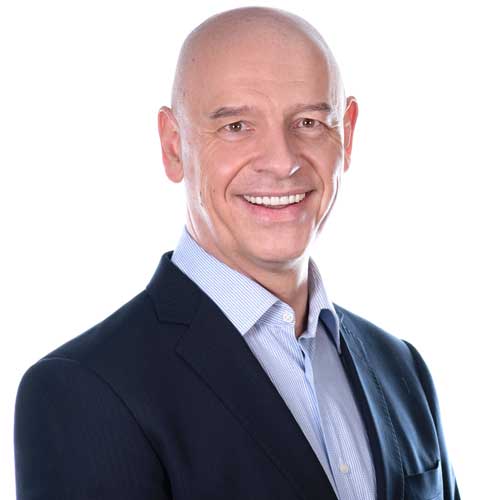 "This is a good fit for ABL Group. The acquisition gives ABL Group a strong position in well and reservoir consultancy, grows our position within digitalisation and energy transition solutions, and expands our services with a resourcing offering that is already well established in the oil and gas sector and positioned for growth within offshore wind."

Reuben Segal, CEO of ABL Group
The acquisition of AGR, which has high brownfield exposure, builds on the previous purchase of Add Energy. AGR will bring scale to ABL Group's well services, and increases the group's exposure to the opex-driven phases of offshore energy. It strengthens the group's suite of software products and digitalisation capabilities, and adds competence and scale to support energy transition technologies and projects.
AGR has a well management track record that spans more than 550 oil and gas wells worldwide. ABL Group aims to utilise its global office network to, in a cost-efficient manner, re-introduce AGR's unique offering and capabilities to local operators in the key international oil and gas hubs.
In addition, the acquisition enables ABL Group to offer resourcing solutions across oil and gas and renewables projects at a time when talent scarcity is putting these projects and deployments at risk.
Following completion of the transaction, Add Energy will become part of AGR, which will continue as a stand-alone business line within ABL Group.
ABOUT AGR
AGR is a leading multidisciplinary engineering consultancy and software company. The company is the result of a merger in 2019 between AGR and First Geo (formerly Aker Geo).
Today, AGR delivers its services through five business lines: consultancy, which delivers energy consultancy services and personnel in Norway, UK and Australia; well management, with strong footprint in the Asia Pacific region; wellsite and operations geology, which operates primarily in Norway; reservoir management and asset evaluation, operating in Norway; and software products to support the offshore energy industries globally.
The company is headquartered in Oslo, Norway, with additional offices in Stavanger, Bergen and Tromsø in Norway; Perth, Western Australia; and Aberdeen, UK. AGR consists of 377 personnel, of which 196 are AGR employees, and 181 are associates/independent consultants.
In 2022, AGR delivered revenue of NOK 790 million (equivalent to USD 82.1 million at 2022 average FX rate) and an adjusted EBIT of NOK 46 million (USD 4.7 million). The company has a highly scalable business model with low fixed cost base, which allows it to rapidly adapt to both client and market demands.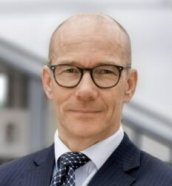 "AGR is first and foremost a consultancy business. Akastor has been a great owner for us, but I believe everyone sees the industrial benefits of integrating AGR into a fully-fledged energy consultancy environment such as ABL Group. AGR has a strong position within oil and gas but has during the past couple of years increasingly been asked by clients to support their energy transition projects. Tapping into ABL Group's huge global competence and resource pool will allow us to provide our customers with an even more comprehensive product and service offering. We will at the same time significantly strengthen ABL Group's well management offering. It is a business combination that makes sense for all parties involved."

Svein Sollund, CEO of AGR
AGR is currently a wholly-owned subsidiary of Oslo-listed Akastor ASA, which has the Aker group as its biggest shareholder.
"Since Akastor's entry into AGR, through the combination with First Geo in 2019, the company has delivered consistent growth and profitability. The combination of AGR and ABL Group creates a company with a large global client base and a more suitable financial platform for growth. We look forward to participating in the next phase of AGR's growth, now as shareholders in ABL Group."

Karl Erik Kjelstad, CEO of Akastor
THE TRANSACTION
ABL Group has entered into an agreement with a subsidiary of Akastor to acquire 100 percent of the shares in AGR AS. The transaction values AGR at NOK 262.5 million (equivalent to USD 24.4 million at current FX rates) on a cash and debt free basis.
The equity purchase price of NOK 352.9 million (USD 32.8 million), which includes a NOK 90.4 million (USD 8.4 million) adjustment for net cash and normalised net working capital in AGR, is based on a "locked box" balance sheet as of 31 December 2022 and will be settled as follows:
NOK 272.5 million to be settled through issuance of 18,166,667 ordinary ABL Group shares (the "Consideration Shares") at a subscription price of NOK 15 per ABL Group share, representing 14.8% of outstanding shares post issue; and
NOK 80.4 million (the "Cash Consideration"), to be settled in cash on completion or, subject to certain conditions, within 20 business days of completion.
The Cash Consideration will be adjusted for leakage and is expected to be lower on completion due to planned carve-out transactions and excess cash distribution. Certain defined assets are excluded from the transaction and will be carved-out prior to completion and retained by Akastor. This includes AGR's ownership in Føn Energy Services AS.
As part of completion of the transaction, the current term loans from each of Akastor, Nordea and DNB towards AGR will be fully settled by the Consideration Shares and parts of the Cash Consideration. After completion of the transaction, each of Akastor, DNB and Nordea will own approximately 1/3 of the Consideration Shares. AGR has no other interest-bearing debt.
The share purchase agreement is otherwise entered into on customary terms and includes a 12-month lock-up on the Consideration Shares, which will apply for Akastor, Nordea and DNB.
Closing of the acquisition is expected on or around 18 April 2023. The transaction is subject to approval of the issuance of the Consideration Shares by an extraordinary general meeting (EGM) in ABL Group to be held on or about 12 April 2023. Shareholders representing approximately 40% of the shares in ABL Group ASA have signed voting undertakings to vote in favour at the EGM.
The Consideration Shares will be issued on a separate ISIN until publication of a listing prospectus, expected in late May or early June 2023.
This information is subject to disclosure requirements in Regulation EU 596/2014 (MAR) article 19 no. 3 and the Norwegian Securities Trading Act section 5-12.